I skipped yoga this evening to come home and cook haha.
Tonight I made some gluten free brownies to take to
pig_widgeon
's new house tomorrow. Cooked them a bit less than I have before so they're nice and moist inside. I think I like them just as much cooked more though. I have a terrible unreliable oven which has hot and cold spots inside but brownies and biscuits ok with it (cakes on the other hand sometimes rise on one side more than the other..!) These are made with corn flour, rice flour and (secret ingredient) vanilla essence! I think I prefer brownies with some kind of flour in to flourless ones - less sickening but probably equally as bad for you! My ones are bizarrely shaped because I don't have a rectangular cake tin..
Since I had a huge bag of spinach I haven't had a chance to use yet I also made some spinach soup to freeze with lime zest and nutmeg. It's disturbingly green (but very healthy)!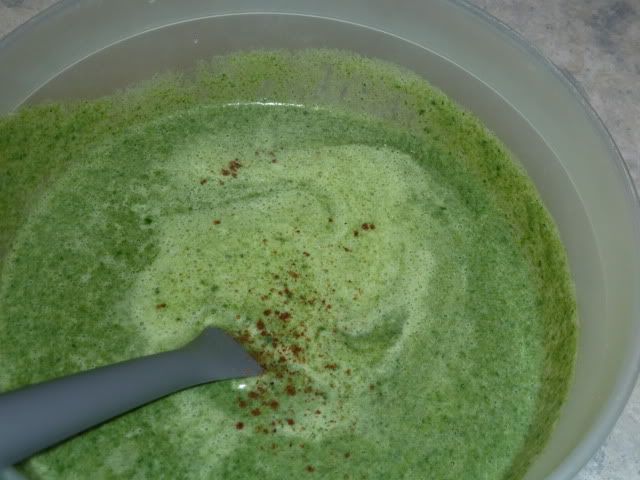 I'm going to miss having the time to try new recipes and experiment once I have to start studying again :( Since it's been so cold I've had lots of fun in particular making up new soups with the food processor my parents bought me. One problem with me cooking a lot though is the amount I eat: I'm never happy to serve something to someone else unless I've tasted it myself..
It's been nice not to have to study all the time at the moment and I've actually had time to cook proper meals rather than just very quick ones every night. In a way I quite like that I don't have to compete with Nick over cooking and he always seems to appreciate it when I make an effort which is nice :)
Current Mood:

full

Current Music:

Adele - Rolling in the Deep